Description
Some of your clients need more than traditional therapy. Something that is more than "therapy as usual" that will have them eager to engage in the therapeutic process. Yet you still need to use evidence-based practices to be reimbursed for your care.
Research shows Tai Chi combines gentle and adaptable exercises you can easily use with your clients for a variety of benefits, such as:
Improve flexibility and balance to prevent falls
Reduce stress and anxiety
Strengthen cardiovascular system
Decrease chronic pain
Recover from injuries and surgeries faster
Revolutionize your treatment sessions by incorporating elements of Tai Chi into your treatment plans for a variety of needs.
No experience with Tai Chi is required, as your instructor – a Master Trainer with the globallyrecognized Tai Chi for Health Institute – will teach you the movements step-by-step. This experiential live webcast will have you moving as you learn. Your instructor will connect the dots between the practices of Tai Chi, meditation, and positive psychology and demonstrate the techniques most appropriate for the rehabilitation your client needs.
Discover how you can use Tai Chi to add fun and energy to your sessions, engage your clients, and focus them on the path to healing and change.
Faculty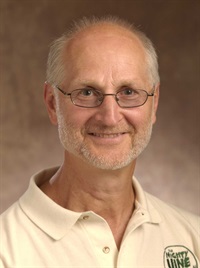 ---
Ralph Dehner, COTA, CPT, is a Certified Occupational Therapy Assistant (COTA) and a Certified Personal Trainer (CPT), his clinical experience includes rehabilitation and injury prevention through behavior modification, exercise, work simplification, and functional activity. Mr. Dehner started studying internal martial arts in the early 1970s and is a Certified Master/Trainer for Dr. Paul Lam's Tai Chi for Health programs in the USA. In addition, he is certified as an instructor for such courses as Tai Chi for Arthritis and Fall Prevention, Tai Chi for Diabetes, Tai Chi for Osteoporosis, Tai Chi for Back Pain, and Tai Chi for Rehabilitation. Mr. Dehner has taught both Qi Gong and Tai Chi in hospitals, cancer centers, nursing homes, senior centers, integrative medicine centers, and mental health facilities. In conjunction with his vast experience, he has presented several conferences, such as the National Autism Conference, National Ehlers-Danlos Syndrome Conference, the Inaugural International Tai Chi for Health Conference (Seoul, So. Korea). Mr. Dehner is also an experienced program developer who has produced and presented training courses on such topics as fall prevention, Tai Chi for OTs, and integrative medicine in mental health. He received his BS in Holistic Studies with a concentration in Wellness Management from Union Institute and University. Mr. Dehner is a member of the Ohio Occupational Therapy Association, American Council on Exercise, International Association of Reiki, and Tai Chi for Health Community of America and the Tai Chi for Health Institute.

In addition, Mr. Dehner is a two-time past recipient of a merit award from the Ohio Occupational Therapy Association for "Excellence in Continuing Education."

Speaker Disclosures:
Financial: Ralph Dehner is a certified personal trainer and has employment relationships with Tai Chi for Health Institute and Cincinnati State Community College. He receives a speaking honorarium and recording royalties from PESI, Inc. He has no relevant financial relationships with ineligible organizations.
Non-financial: Ralph Dehner is a member of the American Occupational Therapy Association; the American Council on Exercise; International Association of Reiki.
---
Additional Info
Program Information
Access for Self-Study (Non-Interactive)
Access never expires for this product.
Objectives
Examine the evidence behind Tai Chi and how it benefits your clients.
Utilize safety precautions for Tai Chi when teaching others.
Apply the Stepwise Progressive Teaching Method during treatment.
Incorporate mindfulness in Tai Chi practice to enhance health and well-being benefits.
Practice the dan tien breathing method to promote relaxation.
Independently apply the basic Sun, Chen and Yang style movements of Tai Chi by the end of the course to strengthen clients' flexibility, core and balance.
Demonstrate the various Tai Chi movements into a seated position to be used for non-ambulatory patients.
Develop practices of incorporating Tai Chi into real-life situations for fall prevention.
Outline
THE LATEST RESEARCH ON TAI CHI AND ITS BENEFITS
Benefits to physical, emotional and mental
What the research tells us
Why Tai Chi is the ideal solution for fall prevention
DIFFERENT TAI CHI MOVEMENTS FOR VARIOUS THERAPEUTIC REASONS
Chen style: the original style
Features: fast/slow moves; low stance; explosive demonstration & therapeutic relevance
Yang style: the most popular style
Features: large flowing movements; gentle yet powerful demonstration & therapeutic relevance
Sun style: the newest style
Features: higher stances; reduces joint stress demonstration & therapeutic relevance
HOW TO INCORPORATE TAI CHI INTO YOUR PRACTICE
Affect behaviors positively
How to motivate your clients to start the road to recovery
Choice theory
Positive psychology
Mindfulness
Affect rehab outcomes positively
Group exercise
Introduction to Qigong
Warm-up exercises
Standing postures
Tai Chi walking drills
Cooling-down exercises
GROUP THERAPY PROGRAM (YANG STYLE)
Still form practice/stepping drills
Adaptions for knee, joint, and balance limitations
Strategies for increasing strength and balance
GROUP THERAPY PROGRAM LAB (SUN STYLE)
Intro of "Basic 6 Moves"
Essential principles for fall prevention
THE STEPWISE PROGRESSIVE TEACHING METHOD
Why safety is so important in Tai Chi
SEATED TAI CHI FOR NONAMBULATORY PATIENTS
Target Audience
Physical Therapist
Physical Therapist Assistants
Occupational Therapists
Occupational Therapy Assistants
Nurses
Massage Therapists
Exercise Physiologists
Nursing Home Administrators
Social Workers Counselors