Description
Clients with Cluster B Personality Disorders (Borderline, Antisocial, Histrionic, and Narcissistic) can be amongst the most challenging for therapists. Clinicians who are not properly trained can inadvertently make clients worse, and can even put themselves at risk for licensure board complaints. However, when equipped with a deeper understanding of these disorders and the most effective principles and techniques, it can be extremely rewarding to witness the positive ripple effects that occur in these clients and their families.
Join clinical psychologist and author, Dr. Richard Sears for a compassionate yet direct approach for working with these individuals using cutting edge, practical interventions that are grounded in theory.
In this recording you'll learn:
How even the most frustrating, maladaptive behaviours get conditioned and reinforced over time (and what to do about it)
How to recognize and interrupt unhealthy thinking patterns
Strategies to help free clients of struggles with thoughts, feelings, and unhealthy behaviours
Interventions to manage stressful sessions and emotional chaos
How to avoid getting pulled into a client's "crisis of the week" drama
With solid principles and detailed case examples, Dr. Sears will bring these concepts and methods to life with passion and humour, giving you practical take-aways to use in your very next therapy session!
Faculty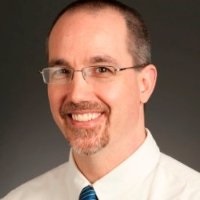 Director
Center for Clinical Mindfulness and Meditation
---
Richard W. Sears, PsyD, PhD, MBA, ABPP, has given hundreds of workshops on and ACT all around the world. He is a board-certified clinical psychologist in Cincinnati, Ohio, where he runs a private therapy and consultation practice, and is Director of the Center for Clinical Mindfulness & Meditation. He holds several academic appointments, including the Department of Clinical Psychiatry & Behavioral Neurosciences with the UC College of Medicine. Dr. Sears is also a psychologist contractor with the Cincinnati VA Medical Center and with Alliance Integrative Medicine.

Dr. Sears is author of over a dozen books, including ACT with Anxiety; The CBT & Mindfulness Toolbox and Mindfulness: Living Through Challenges and Enriching Your Life. He is also a sixth-degree black belt in Ninjutsu, and once served as a personal protection agent for the Dalai Lama of Tibet. He has a PhD in Buddhist Studies, and received ordination in three traditions, as well as recognition as a Zen master.
Speaker Disclosures:
Financial: Dr. Richard Sears maintains a private practice and has an employment relationship with the University of Cincinnati, Alliance Integrative Medicine, and Wright State University School of Professional Psychology. Dr. Sears receives royalties as a published author. He receives a speaking honorarium, recording royalties, and book royalties from PESI, Inc. He has no relevant financial relationships with ineligible organizations.
Non-financial: Dr. Richard Sears is the director of the Center for Clinical Mindfulness and Meditation. He has professional affiliations with the American Board of Professional Psychology, the Academy of the American Board of Clinical Psychology, the Association for Contextual Behavioral Sciences, and the Cincinnati Academy of Professional Psychology.
---
Additional Info
Program Information
Access for Self-Study (Non-Interactive)
Access never expires for this product.
Objectives
Differentiate diagnostically between the four Cluster B personality disorders to accurately inform the treatment planning process.
Manage maladaptive, self-sabotage, manipulation, and negative attention seeking behaviours in clients to improve client level of functioning.
Utilize treatment interventions based in cognitive approaches, including ABC records, challenging distortions, and Socratic dialogue for clients diagnosed with personality disorders.
Employ mindfulness-based interventions to increase client's psychological flexibility and decrease emotional intensity.
Evaluate and address potential clinical issues including crisis management, countertransference, boundary setting, and self-care to improve clinical outcomes.
Distinguish three strategies to improve client engagement and stay present in session.
Outline
What You Need to Know about Cluster B Diagnoses and Approaches
Key features, diagnostic criteria, and differential diagnosis considerations

Borderline Personality Disorder
Narcissistic Personality Disorder
Antisocial Personality Disorder
Histrionic Personality Disorder

Top indicators of PD not in the DSM-5®
5 things you probably never knew about Cluster B personality disorders
Unique treatment considerations
Behaviour – Approach Maladaptive Behavior, Self-Sabotage, Manipulation, and Attention Seeking
How to shift behaviours that have been conditioned over a lifetime
Disrupting reinforcement
5 things you may be doing that inadvertently reinforce maladaptive behaviour and what to do instead
Practical application of classical and operant conditioning concepts
Roots of behavioural therapy and why it matters in treatment

Psychoeducation: Increase clients' insight into how their behaviour is reinforced
Exposure techniques: Build distress tolerance and momentum toward healthier choices
Chain analysis: Decrease hopelessness, improve awareness, and identify precipitating factors and choice points

Case study – Sam, The Man Who Blames Everyone Else
Cognitive – Recognize and Interrupt Unhealthy Thinking Patterns
Interventions to overcome the experience of negative emotion and negative beliefs about treatment
Strategies to adapt cognitive techniques for Cluster B personality disorders

ABC records
Challenging Beliefs Worksheets
Socratic dialogue
Common cognitive distortions

Why challenging your client's thoughts can make things worse and what to do instead
Case study – Martha, The Woman Who Confused her Thoughts and Memories with Reality
Mindfulness and Acceptance – Breaking Free of Distressing Thoughts, Feelings, and Behaviours
Cognitive and behavioural mechanisms

Increase psychological flexibility
Decrease emotional intensity
Focus on the bigger picture

Mistakes with mindfulness – inadvertently encouraging avoidance
How to adapt mindfulness and acceptance techniques for Cluster B

Cognitive defusion: Stepping back from thoughts
Acceptance: Letting go of control
Mindfulness: Fostering the ability to stay present
Observing the self: Developing a bigger sense of who you are
Identifying values: Finding the "why"
Taking committed action

Case study – Arthur, The Loving, Self-Centered Father
Clinical Considerations for Working with Personality Disorder Clients
Crisis management

Suicidal ideation/gestures, self-injury
Create a clear plan to keep clients safe and avoid personal liability

What to avoid – documentation considerations and more
5 warning signs you need to check your boundaries
Minimize boundary violations and avoid false reporting to licensure board
Strategies to recognize and address countertransference
Top 3 tips for staying present in session

Balance boundaries with compassion
Model presence with distress, not joining the emotional chaos
Internal messages – Not getting sucked in

Exercise: People that bother me
Target Audience
Counselors
Social Workers
Psychiatrists
Psychologists
Psychotherapists
Therapists
Addiction Counselors
Marriage and Family Therapists
Case Managers
Nurses
Other Mental Health Professionals