Description
When obsessive compulsive disorder (OCD) shows up in a child, it's likely that other family members have it, too. OCD is the ultimate cult leader, demanding acceptance of a skewed view of reality and often ruling families for generations. This workshop demonstrates how to recognize OCD, the common pitfalls of treating OCD in kids, and active strategies to get families unstuck.
Faculty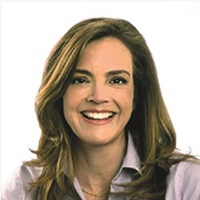 ---
Lynn Lyons, LICSW, is an internationally recognized psychotherapist, author, and speaker with a special interest in interrupting the generational patterns of anxiety in families. Her skill-based approach to anxiety focuses on the need to teach families about HOW anxiety works and what families can do to pull members out of the powerful "anxiety cult" that demands obedience to its need for certainty and comfort. Lynn's approach uses humor, playful connection, and a constant focus on DOING, an umbrella strategy she has taught to thousands of professionals and families.

Lynn is the co-author with Reid Wilson of Anxious Kids, Anxious Parents and the companion book for kids Playing with Anxiety: Casey's Guide for Teens and Kids. She is the author of Using Hypnosis with Children: Creating and Delivering Effective Interventions and has two DVD programs for parents and children.

She maintains a private practice in Concord, New Hampshire where she sees families whenever she's not on the road teaching.

Speaker Disclosures:
Financial: Lynn Lyons maintains a private practice. She receives a speaking honorarium, recording royalties and book royalties from PESI, Inc. She receives royalties as a published author. She has no relevant financial relationships with ineligible organizations.
Non-financial: Lynn Lyons has no relevant non-financial relationships.
---
Additional Info
Program Information
Access for Self-Study (Non-Interactive) Access never expires for this product.

Outline
Family Inclusive Treatments (FITs)

High Family Involvement in Treatment
Psycho-education
Tackling OCD in Families

OCD Facts & Medication
OCD and Comorbidity

Tics & Tourette's Syndrome
Attention Deficit/Hyperactivity Disorder (ADHD)
Early Age Onset, Gender, Severity, Family Impact
Executive Function Overload
Autism Spectrum Disorder and NVLD

Heart of OCD

"Doubt-Factory"
Two Big Demands

Content vs. Process
Doing the Disorder?

OCD Content Trap
Content & Process
Entanglement
Family Frontloading

Working with Families

Exercise for Families
Demote OCD and Anxiety
Understanding OCD's Control

Treating OCD

Exposure and Response Prevention
Expect & Face Anxiety
Expect Worry and Talk to It
Externalizing OCD
Willing to be Uncomfortable on Purpose
E/RP Interventions and Homework

Handling OCD

Home, School
Changing reaction to OCD Thoughts
Objectives
Identify patterns of OCD to help improve treatment outcomes
Articulate how to create interventions that focus on interrupting the process of OCD to help improve therapeutic outcomes
Explore how to engage families in treatment using concrete explanations and homework assignments
Explore how to communicate with parents and schools to help enhance consistent responses to a child's OCD
Target Audience
Psychologists, Physicians, Addiction Counselors, Counselors, Social Workers, Marriage & Family Therapists, Nurses, and other Behavioral Health Professionals