Description
Join autism expert Sean Inderbitzen, APSW, MINT, as he teaches you—from an insider's perspective— how to use Motivational Interviewing techniques (MI) with your adult clients on the autism spectrum.
In this rare opportunity, Sean will guide you through MI techniques that will help your clients improve:
Anxiety and depression
Social pragmatics
Communication
Self-esteem
Emotion identification
Intrinsic motivation
"Black" and "white" thinking
Navigating ambiguity
Find what changes to pursue
Resistance to change
Learning effective techniques from a clinician on the spectrum will give you the essential skills and perspective you need to help your clients overcome the treatment obstacles that can impede the therapy they desperately need.
Stop feeling frustrated, ineffective and perpetually stuck at square one in therapy—PURCHASE TODAY!
Faculty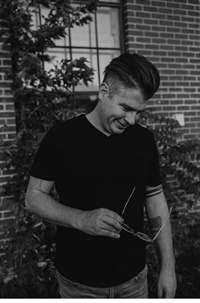 ---
Sean Inderbitzen, APSW, MINT, has lived 32 years with Autism Spectrum Disorder and is an active clinical social worker within a community health center specializing in the treatment of autism and co-occurring trauma.

In addition to his work as a therapist, Sean is a doctoral student of Tulane University's School of Social Work, and a collaborator on two studies on the treatment of PTSD in children with autism utilizing modified EMDR and utilizing Sensorimotor Psychotherapy (SP). He works closely with Sensorimotor Psychotherapy Institute on the SP study under the research and clinical guidance of Dr. Bonnie Goldstein and is under the research direction of Dr. Bruce Thyer, BCBA-D, LCSW, a distinguished research professor from Florida State University, for the EMDR study.

Sean is an active member of the Motivational Interviewing Network of Trainers and regularly lectures for state governments, foundations, and universities on motivational interviewing and the intersection of autism and mental health. His writings can be found regularly featured on Differentbrains.org, a non-profit group devoted to advancing the neurodiversity movement. Learn more at SeanInderbitzen.com.

Speaker Disclosures:
Financial: Sean Inderbitzen is a consultant and has an employment relationship with Northlakes Community Clinic. He receives a speaking honorarium and recording royalties from PESI, Inc. He has no relevant financial relationships with ineligible organizations.
Non-financial: Sean Inderbitzen is an adult who is on the autism spectrum.
---
Additional Info
Program Information
Access for Self-Study (Non-Interactive)
Access never expires for this product.
Objectives
Justify the importance of using person-centred strategies with ASD patients.
Utilize MI to integrate understanding of pragmatic language skills, motivation and depressive symptoms.
Employ MI strategies such as flipping the righting reflex, menu of options type questions and OARS to treat anxiety and depression in adults with HFA.
Outline
Motivational Interviewing (MI) and ASD: What the Research Says

Matching developmental freedom and personal autonomy: Activity
Recommendations for balancing safety and autonomy
Person-centred strategies and their impact on patients with ASD
Feedback Informed Treatment (FIT) and MI

MI Techniques for Improving Pragmatic Language

Exercise on social pragmatics and depression (Thomas Gordon's process)
Case study: Social pragmatics and meaning-making
Social pragmatics and its effect on self-esteem and motivation
Help clients navigate ambiguity
Decreasing "black" and "white" thinking patterns
Increasing clients ability to identify reasons for change and build motivation
Responding to change talk in HFA
Hacks for social pragmatics

MI Strategies for Treating Anxiety and Depression

Recognize "black" and "white" thinking patterns
Open-ended questions, Affirmations, Reflections and Summaries (OARS)
Cultivate change talk for motivation: Case example
OARS real play activity
Flipping the righting reflex demonstration
Evoking confidence for change in HFA: Exercise
Menu of Options – using closed-ended questions
MI risk and limitations in ASD population
Target Audience
Addiction Professionals
Case Managers
Dieticians
Licensed Clinical/Mental Health Counselors
Marriage & Family Therapists
Nurses
Nursing Home/Assisted Living Administrators
Occupational Therapists
Occupational Therapy Assistants
Physical Therapists
Psychologists
School Administrators
Social Workers
Speech-Language Pathologists
Teachers/School-Based Personnel