Description
How can we differentiate bipolar disorder from borderline personality disorder (BPD), obsessive-compulsive disorder from obsessive-compulsive personality disorder, or a cognitive lack of empathy from the emotional lack of empathy that is part of narcissistic personality disorder (NPD)? Although personality disorders are often talked about, their symptoms can be difficult to recognise - particularly by novice therapists who may be baffled by behaviours associated with personality disorders. This seminar will provide an understanding of the ten DSM-5 listed personality disorders, with an emphasis on: learning to identify the symptoms; understanding the lived experience of consumers; and learning to manage some of the difficult behaviours.
The morning session of the seminar will explore eight personality disorders: paranoid, schizoid, and schizotypal (cluster A); avoidant, dependent, and obsessive-compulsive (cluster C): and histrionic and antisocial (cluster B).
The afternoon session will focus on the two most prominent cluster B personality disorders: BPD and NPD. For all personality disorders, the topics will include: (1) identification of symptoms and behaviours using case studies; (2) causes; (3) comorbidities; (4) the lived experience of consumers using audiovisual material; (5) treatment options (or the lack thereof); and (6) strategies for managing difficult behaviours.
The presentation style will be interactive, encouraging participant contributions and questions.
Faculty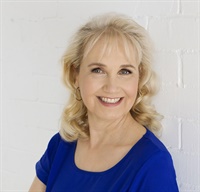 ---
Renata Porzig-Drummond PhD teaches at the University of Adelaide. She uses an interactive presenting style that is engaging and emphasises practical application in a clinical context. Renata holds a PhD in Clinical Psychology and a BSc Psychology (Hon) from Macquarie University; a GradDip in Psychology and a BA from the University of Sydney; and a Certificate of Holistic Counselling from Nature Care College. Renata's research has focused on behaviour change, particularly on the use of emotion-focused and cognitive-behavioural strategies in effecting behaviour change.
Her research has been published in leading academic journals, including Behaviour Research and Therapy, Australian Social Work and Social Science & Medicine. Renata's clinical experience includes crisis counselling, psychological assessment, and working with clients with a variety of mental health issues. Renata is a member of the Australian Psychological Society and the International Coaching Federation.
---
Registration Details
Live Interactive Zoom Webinar Registration
Fees: $199 Primary viewer (includes three month's access recording of the event.
$99 Additional viewer (must watch on same device as primary viewer)
$29 Purchase lifetime access to the recording (available to primary viewer only)
Your attendance certificate for 7 hours of live, interactive training can be retrieved on completion of the evaluation and quiz via your account.
A soft copy of all resources will remain in your account indefinitely.
A recording of this event will be available in your account approximately three weeks after the live event and will remain available for a full three months. You will receive an email notification when the recording becomes available for viewing.
If for whatever reason, you are unable to join the live webcast on the day, you will be able to watch the recording, complete your evaluation and quiz and retrieve your certificate at a later date before the end of the three month viewing period.
Reminders for all events are sent two weeks, one week, one day and one hour prior.
Objectives
Learning objectives of this training:
Understanding key characteristics of personality disorders.
Recognising associated behaviours.
Understanding the lived experience.
Learning about strategies to manage some of the challenging behaviours associated with personality disorders, particularly BPD and NPD.
"This seminar will focus on skills in identifying symptoms of personality disorders, and how to manage some of the associated challenging behaviours." Renata Porzig-Drummond
How will you benefit from attending this training?
Learn to identify symptoms of the ten personality disorders.
Learn to recognise the associated behaviours.
Understand causes, comorbidities, and the lived experience of consumers.
Learn to manage the challenging behaviours associated with personality disorders.
Outline
Morning Session (includes a short morning tea break)
Brief overview of the 10 personality disorders:

Causes (psychological and biological)
Comorbidities and prevalence
Assessment
Evidence-based treatments

Exploration of the three Cluster A and three Cluster C personality disorders, as well as Histrionic and Antisocial Personality Disorders (Cluster B):

Symptoms
Identification of symptoms in case studies
Lived experience (including audiovisual material/ interviews with consumers)

Strategies for managing difficult behaviours.
Afternoon Session (includes a short afternoon tea break)
Evaluation and post-test - your payment includes a free post-test which when completed with a minimum of 80% correct answers, will enable you to download your Attendance Certificate.
To complete the test, please log into your account at pdp-catalogue.com.au and click the orange "Certificate" button under the program's title.
For live webcasts, post-tests must be completed within one week of viewing the program. (There is no deadline to complete the post-test for digital downloads)
Target Audience
This seminar has been designed to extend the clinical knowledge and applied skill of Counsellors, Psychotherapists, Coaches, Psychologists, Hypnotherapists, Social Workers, Community Workers, Mental Health Nurses and Psychiatrists.
Webcast Schedule
Morning Session
9:00am - 12:30pm (includes 15 minute break at 10:30am)
Lunch Break
12:30pm - 1:00pm
Afternoon Session
1:00pm - 4:30pm (includes 15 minute break at 2:45pm)