Trauma is the quintessential mind/body/spirit dis-ease — it's complicated, challenging, deeply personal and treating it is never "one size fits all."
Despite the ever-expanding body of research and number of interventions available to help our clients…
It's just not enough. Especially when our clients are sick and tired of talking about their experiences over and over.
That's why I'm thrilled to invite you to this online certification course, Integrative Medicine and Nutrition for PTSD and Complex Trauma.
Inside, you'll learn how to:
Utilize culinary and herbal medicines to reduce anxiety, depression and pain
Use nutritional supplements to aid in medication replacement and withdrawal
Implement body-based strategies for each stage of trauma and for different brain functions
Create assessments and tests that aid in tailoring interventions for your clients
Understand the roles of psychedelic medicines and when to suggest them for your clients' treatment
And so much more!
I'll provide you with a step-by-step roadmap for how to treat diverse clients by integrating ancient wisdom with the latest evidence-based methods, all infused with the compassionate clinical art of heart filled care.
Join me, get certified, help your clients, and advance your practice — all backed by our 100% risk free satisfaction guarantee.
Register today and I will see you inside!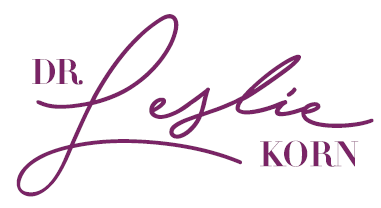 BONUS! Once you complete this training, you'll meet the education requirements to immediately become a Certified Integrative Mental Health Professional*…
And your first year of certification is FREE (a $99.95 value!)
Integrative Medicine and Nutrition for PTSD and Complex Trauma
A Certified Integrative Mental Health Professional Online Training Course
Today Only $599.95 (GST Inclusive) — Unbelievable Savings!
Earn 34 CPD hours — included in course tuition. Plus, get your first year of certification free!
WHAT YOU'LL FIND IN THIS CERTIFICATION COURSE
Overview of Integrative Medicine and Trauma
Terms of reference
What disciplines comprise the field
Thinking integratively as the core feature
Chronic Illnesses & ACE's
Apply a trauma-informed model of self-care, nutritional and integrative approaches
The principle of substitutions and conscious self-medication
Integrating IM with other methods

Polyvagal, IFS, Eye Movement, Post trauma therapy
Ethics & Scope of Practice
Working independently, group practice, hospital settings
Legal issues
Codes of ethics
Informed consent handouts
Disclosure documents handouts
Interpersonal dynamics
Testing
Acute and chronic PTSD, complex trauma, Dissociative-type, DSM-5®
Special types of trauma

Medical, dental, military, white collar (clergy, professionals, gurus)

Dissociation
ACES quiz and its relationship to physical health
Caregiver stressors
Interpersonal and power dynamics
Identify the role for IM in attachment and self-regulation in children and adults
Trauma, Biology & the Body
Energy, fatigue and mitochondria
Stress response: hypothalamic pituitary adrenal axis

Dysautonomia (POTS, chronic fatigue, pain, fibromyalgia)

Chronic illnesses, chronic pelvic pain
Psychoneuro-immunolgy, autoimmune disorders
Digestive disorders; gut and dysbiosis
Trauma, Culture & Identity
Demographics of trauma and ethnicity/identity
The disease of disguise
The role of integrative medicine and nutrition in treatment across cultures
Developing cultural savvy and humility
Overcoming stigma with integrative medicine and nutrition
LGBTQ communities
BIPOC communities
Disability
Historical trauma
Cultural Formulation Interview: DSM-5®
Video interview with Gary Ferguson: Indigenous traditions for PTSD, cultural and historical trauma
---
Brainbow Blueprint: Integrative and Nutritional Strategies
Circadian & Ultradian Rhythm & Hormones
Assessment and testing of circadian rhythm as it pertains to PTSD
Somatic Empathy; methods of clinical entrainment in treatment
The role of pranayama in altering brain hemispheric rhythms
The brain and heart: heart rate variability and HeartMath technology
The role of hormones in trauma throughout the life cycle
Bioindividuality, Digestion & Diet
Bio individuality and personalized health
Polyvagal theory, nutrition and integrative methods
Restoration strategies for digestion from salivation to elimination
Digestive disorders (GERD, Colitis, NAFLD, Metabolic syndrome, IBS constipation) in complex trauma and PTSD
Video demonstration of Dr. Korn teaching clients a visceral self-massage to improve digestion
Integrative Assessment, Test & Evaluation
Conducting an integrative medicine and nutritional assessment for trauma and its sequelae

Review of ethics and scope
Tests, assessments, and analysis
Handouts
Demonstration of the assessment process

Food mood diary and analysis

Measures and tests of personalized health
Culinary & Spice Medicine
The role of nutrition in PTSD and complex trauma
Introducing the food-mood connection to your client
Age and stage specific food and dietary recommendations
Techniques of intermittent fasting, ketosis and the brain
The Brainbow diet: how food colours reflect nutrients
Fantastic fungi; integrating medicinal mushrooms into the diet
Developing a stage-based plan congruent for the client and family
How culture, ethnicity and genomic testing informs optimal nutrition
Cultural identity as a pathway to nutrition
Engaging the whole family in culinary recovery
Designing psycho-culinary group therapies
Video demonstration of how and why to make fresh juice
Nutritional Supplementation
Review of nutrition research: why is it so confusing?
Matching supplements to intake assessment
Assessing supplement quality
Amino acid therapy for depression, anxiety, sleep, pain, cognition
Neurotransmitters, precursors, and food
Vitamins, minerals glandulars, fatty acids

Fat-soluble and water-soluble vitamins

What supplements to choose first and why
The science and clinical use of supplements to enhance or replace pharma
Creating 3-6-9-12 month plan
Collaborating with nutrition professionals
List the evidence for types of herbs and preparations for PTSD and its sequelae
Adaptogens, nervines, anti-inflammatories, antidepressants, tonics
Enhancing resilience with herbs
Cannabis: CBD, THC, terpenes; indications, contraindications
Essential oils: the engagement of the senses for mood and vagal health
Drug-nutrient-herb interactions: using a database and keeping your client safe
Video demonstration: making cafe de ramon: a coffee substitute
Detoxification and Hydrotherapy Strategies
Hydrotherapy: the use of hot and cold water for psychoneuroimmune support
How hot and cold alters mood, pain, headaches
Medications

Managing side effects & tapering off medications
Discontinuation syndrome
Detoxing from pharmaceutical medication
Methods for collaborating with prescribers
Developing a taper team

Audio Demonstration of a collaborative phone call to the prescriber about client tapering
Exercise, Yoga, Breath, and Sound
Brain hemispheric dominance exercises
State-based exercise applied to specific symptoms and capacities
Balance exercises to enhance emotional flexibility
Yoga as exposure therapy
PTSD, hyperventilation syndrome, disordered breathing, and anxiety
Advanced assessment tools
Rib breathing and advanced techniques
Breathing and somatic symptoms
Video demonstration of yoga and exercises for PTSD and complex trauma by Dr. Korn
Video of exercises for balance and coordination for complex trauma and MTBI
Video interview with Jill Charney: yoga for developmental trauma, attachment and self-regulation
Somatics, Bodywork, and Energy Therapies
Provide a framework for somatic interventions used in treating PTSD and complex trauma
Bodywork as exposure therapy
Energy medicine: neurofeedback, cranial electrical stimulation, and photobiomodulation
Self-massage and pressure point therapies for pain digestion
Sensory awareness and integration

Intersection of trauma in highly sensitive individuals and sensory processing in children and adults
The role of somatics in treatment
Bidirectional strategies for eye/brain/mind

Video demonstration of visceral massage and diaphragm release for anxiety and eating disorders
Nature & Human/Animal Bond
The clinical application of eco therapies for children and adults
Nature-based stress-inoculation and resilience strategies
Developing peripheral vision in nature for autonomic relaxation
Barometric pressure, migraines and pain
The science of canine & equine therapies
The clinical application of touch using animal therapists
The role of canine therapists working with victims of violence and the justice system
Human-animal interaction, self-regulation and attachment
Entheogens and Psychedelic Medicine
Terms of reference
Assessment for readiness and referral
Medical versus traditional: what the client and clinician need to know
Research on psychedelics

Anxiety, end-of life, PTSD

Psychedelics and the Sacred journey

Psychedelic medicine
Mushrooms/psilocybin/psilocin
Peyote (Lophophora williamsii)
Ayahuasca
DMT
MDMA
LSD
Ketamine

Video interview with George Moscona, LPCC: The sacred path of healing with psychedelic medicine
Spirituality, Post-Traumatic Growth, & Transformation of Trauma
Transpersonal psychology and thriving
Cultivating resilience
Self-care as a path of transformation
The wounded healer

The role of stories in reclaiming self as hero

Rituals for recovery:

Psychobiology of rituals
Co-creating individual and group processes

Special treatment needs when the traumatic etiology derives from spiritual/religious authorities
Video interview with Candace Hammer Chaney: Integrative medicine at the end-of-life
Motivation and adherence strategies
Shared decision making: best practice guidelines
Identifying the time required for change
Self-disclosure strategies
Developing group and telehealth support
Motivational Interviewing and engagement
Relapse prevention strategies
Avoiding pitfalls
Therapist/clinician as coach and cheerleader
Creating a treatment plan based on the assessment
Delivery of treatment plan
Educating the client
Return to initial goals
Language and strategies for introducing these methods to clients, families and colleagues
Managing skeptics and resistance
Affordability and access strategies
Strategies for developing a successful practice
Integrative Medicine and Nutrition for PTSD and Complex Trauma
A Certified Integrative Mental Health Professional Online Training Course
Today Only (GST Inclusive) $599.95 — Unbelievable Savings!
Earn 34 CPD hours — included in course tuition. Plus, get your first year of certification free!

Become a Certified Integrative Mental Health Professional
Your first year as a Certified Integrative Mental Health Professional is FREE (a $99.95 value!).
PLUS, you'll get exclusive access to a one-of-a-kind referral network once you acquire your certification!

The Self-Care Circuit Breaker
Get exclusive access to powerful techniques that allow you and your clients to interrupt your internal stress response. This is not a one size fits all approach – you'll discover dozens of techniques that you can pick and choose from to suit your needs in that moment.

Recorded Q&A Calls with Dr. Leslie Korn
Listen in as your colleagues get their questions answered by Dr. Leslie Korn in 3 recorded live calls!
---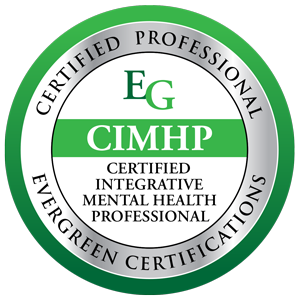 Become a Certified Integrative Mental Health Professional
Evergreen Certifications makes getting certified easy. Simply watch the online course, complete the CPD tests and submit your application! That's it… No hidden fees, no catch, just certification made easy.
Get Certified and Go Further...
Become a Certified integrative Mental Health Professional (CIHMP) through Evergreen Certifications and show your employer, clients, potential clients and fellow professionals your commitment to honing your skills and keeping current on the latest best-practices within your profession.
Professional Reputation and Credibility
Distinguish yourself from your peers and increase your opportunities for career advancement, earning potential, and client growth. Certification is a personal accomplishment and unbiased barometer of your skills.
Client Trust
Provide assurance to consumers and clients when you display your certification. When you complete your certification, they can be confident you are providing them with the best tools and strategies for improving clinical outcomes.
*Professional Standards Apply. Click here for more information.
Integrative Medicine and Nutrition for PTSD and Complex Trauma
A Certified Integrative Mental Health Professional Online Training Course
Today Only (GST Inclusive) $599.95 — Unbelievable Savings!
Earn 34 CPD hours — included in course tuition. Plus, get your first year of certification free!
About Leslie Korn, PhD, MPH, LMHC, ACS, RPP, NTP, NCBTMB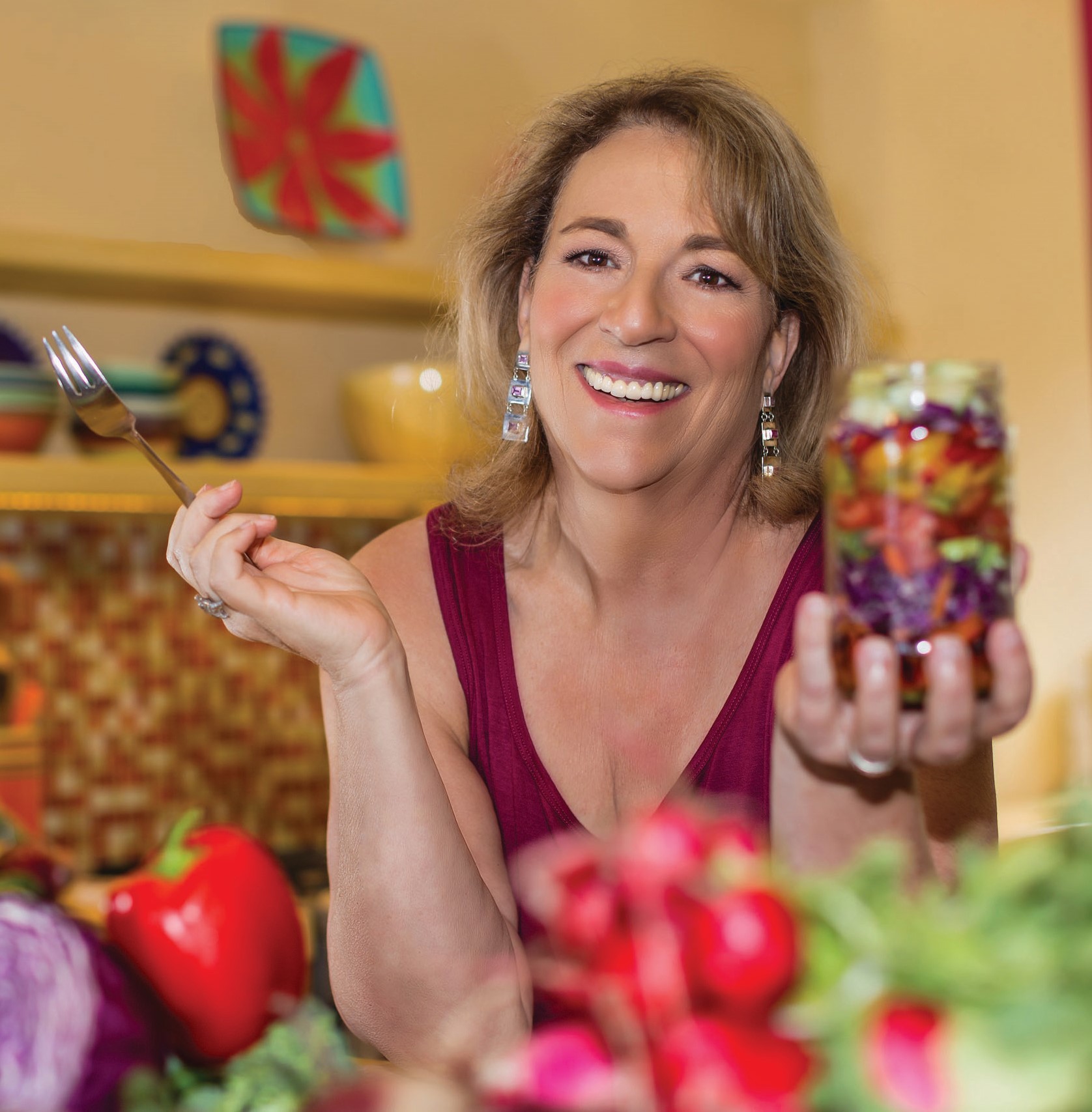 Leslie Korn, PhD, MPH, LMHC, ACS, RPP, NTP, NCBTMB, has provided over 70,000 hours of integrative clinical care during over 40 years of clinical practice. She specializes in post-trauma therapy, treating complex physical and emotional illness by integrating psychotherapy, bodywork, yoga, herbal medicine and nutrition.
For over 25 years, Leslie directed a pro bono traditional medicine clinic in the jungle of Mexico, working with indigenous healers and directed yoga and bodywork teacher training and internships. Leslie completed her academic studies at Harvard Medical School, Harvard School of Public Health, Union Institute and Lesley University. Leslie has been university faculty at two Naturopathic medical schools, at CIIS and at Capella University where she was full time, counselling fieldwork faculty in both MS and PhD programs for over 10 years. She is licensed as an LMHC, Board Certified in Massage and Bodywork, a Board approved Clinical Supervisor and is certified in Functional Nutrition. She is the author of the textbook on Integrative Medicine and Trauma, Rhythms of Recovery: Trauma, Nature and the Body. About this book, James Lake, MD, said: "the first scholarly work that attempts to fill the enormous gap in the conventional armamentarium used to treat PTSD."
Leslie developed the Masters level certification in trauma therapy treatment program training for Licensure level clinicians at Lesley University in 1990. During 15 years of private practice in Boston, she treated victims of violence, individuals with chronic and complex trauma and survivors of clergy and treatment/cult abuse. She taught body therapies in the psychogeriatric ward at Lemuel Shattuck Hospital in 1983 and introduced a body psychotherapy to patients with PTSD, schizoaffective disorder, and borderline disorder at Cambridge Hospital out-patient psychiatry in 1985, as a clinical fellow and instructor. Trained in acupuncture, Leslie became the clinical director of the New England School of Acupuncture in 1990.
Leslie was the first clinician invited to present on somatic therapies for treatment of trauma at ISTSS in 1995 and has twice presented at the invitational annual IMMH (integrative medicine for mental health) on Integrative medicine and nutrition for PTSD and complex trauma. She is an instructor at the Integrative Psychiatry Institute and has taught for the Washington State disabilities training course programs on pain and sat on the Governor's Committee for Obesity and Diabetes.
She has been awarded multiple research grants including a 3-year grant as principal investigator to conduct mind-body medicine research by the NIH and a 3-year grant to study community trauma in rural Mexico. She was a Fulbright research scholar on Traditional Medicine in Mexico.
Leslie has a private practice seeing patients and mentoring clinicians in integrative medicine for mental health practice and continues in her role as director of research at cwis.org. She is the author of 9 books and numerous peer-reviewed papers.
Click here for information about Leslie Korn
---
This course is intended for Mental Health and Physical Health Professionals, including counsellors, psychologists, case managers, psychotherapists, social workers, marriage & family therapists, addiction counsellors, school clinicians, therapists, psychiatrists, occupational therapists, occupational therapists' assistants, nurses, physical therapists, nurses, nurse practitioners, massage therapists, nutritionists and registered dietitians, program administrators and other professionals.
Want to know more about the course outline?
Click here for course objectives and outline.
---
The Next Steps in Advancing Your Practice
Review the course materials at your own pace and at your convenience! You'll have unlimited access to all course videos and materials online forever. Plus, use the PESI Mobile app to access the course content on your phone or tablet. Choose video or audio-only versions of online courses from the world's best instructors, and complete your CPD requirements anywhere, anytime, at your own pace.
Instantly collaborate with other professionals on the course materials through interactive message boards. You'll be part of a community of hundreds of practitioners all focused on integrating the most effective trauma techniques, providing valuable opportunities to share insight and experiences and to build your professional network.
Complete your online CPD tests and earn 34 CPD hours!

Continuing Professional Development Certificates
PESI AU offers quality online continuing professional development events from the leaders in the field at a standard recognised by professional associations including psychology, social work, occupational therapy, alcohol and drug professionals, counselling and psychotherapy. On completion of the training, a Professional Development Certificate is issued after the individual has answered and submitted a quiz and course evaluation.
100% Satisfaction Guarantee
Register for this intensive training course without risk. If you're not completely satisfied, email us at
courses@pesi.com
.
We're that confident you'll find this learning experience to be all that's promised and more than you expected.
Integrative Medicine and Nutrition for PTSD and Complex Trauma
A Certified Integrative Mental Health Professional Online Training Course
Today Only $599.95 (GST Inclusive) — Unbelievable Savings!
Earn 34 CPD hours — included in course tuition. Plus, get your first year of certification free!