Discover how play therapy will inspire and transform your work with children, teens, and families.
When young kids and teenagers come in for therapy, it often takes a creative and playful approach to
engage them in the process and help them overcome their challenges.
If you're looking for the
best resources and creative interventions available...
This exclusive online training is it! This is your chance to join expert play therapy trainers and discover their favourite play therapy techniques that will help kids from early childhood to teenagers...
develop empathetic connections
process their emotions
learn self-control
build resilience
strengthen attachments
and increase social skills
…all while discovering themselves in a non-directive safe way.
Plus, you'll gain
valuable insights into how and why the techniques work...
Helping you make the best clinical decisions possible on which interventions to use and when they'll be the most successful.
You'll leave this course with a new toolbox loaded with creative and effective play-based interventions while
earning up to 18.75 CPD hours
, all counting towards becoming a
certified Registered Play Therapist (RPT)!
Learn more about becoming an RPT here!
Bonus! You'll also get a digital copy of our
new Play Therapy book for FREE
– valued at $29.95.
This book includes the most effective play therapy activities for working with children with depression, anxiety, trauma, behaviour issues, ADHD, and Autism Spectrum Disorders.
Play Therapy: Innovative Attachment-Based Interventions
to Treat Trauma, Emotional Dysregulation, and Behavioural Challenges

Valued at $599.95
Just $349.95 (GST Inclusive) Today — Amazing Value!
Earn up to
18.75 CPD Hours
included in the course tuition.
Plus, earn credits towards your certification as a Registered Play Therapist (RPT)! *
Learn more here!
What You'll Learn...
In this exclusive online training, these renowned play therapy supervisors reveal creative techniques, expert insights, and all their favourite resources to fill your toolbox.
Join sought-after play therapy expert and author, Clair Mellenthin, LCSW, RPT-S and learn...
Module 1 — The Essentials of Attachment-Based Play Therapy
Which of your clients can benefit most from play therapy
Your most important tasks for the beginning, middle, and end of therapy when repairing relationships and treating children using attachment-based play therapy
Why play and the use of symbols in therapy is so effective for children
Module 2 — Attachment: The Importance of Forming and Repairing Relationships
Why it's essential to address attachment before problem behaviours
The key concepts you'll need to consider while assessing your client's level of attachment with their caregivers
What causes attachment wounds/ruptures in relationships
The 4 S's that children need to become securely attached to their caregivers
Module 3 — Treating the Most Primitive Human Emotion
The primitive emotion our clients and their parents try to hide, making relationships even more strained
Activities for both kids and parents to address this toxic emotion head-on
Why children act out to deflect from these feelings (and how it makes parents more reactive to their kids)
Module 4 — Effective Interventions for Helping Kids Regulate Emotions
How to successfully engage even the most disconnected parents in therapy
How to make your own "calm down jars" for your office (and expert tips on what brands work best)
How "lemon squeezies" can make body relaxation fun and engaging for children
Join renowned play therapy expert, supervisor, and author, Tammi Van Hollander, LCSW, RPT-S and learn...
Module 5 — Building Healthy Relationships and Child Development
How to better understand the problem behaviours that frustrate parents
What obstacles to expect in development and relationships from birth to age 6
How you can invite your clients to be more fun and playful in therapy
Module 6 — Why Play? The Case for Play Therapy with Young Children
The hilarious short video demonstrating EXACTLY why talk therapy won't work for young children
The unexpected benefits your clients may experience through play therapy
What to be cautious of when considering using play therapy with your clients
Module 7 — Non-Directive Interventions: Letting the Child Lead
The "fantasy island" activity kids love – and how it can help them create a safe place by creating their ideal world
The differences between Sandplay and Sandtray therapy, and how both can help your clients work through difficult issues
How to be the most effective in helping children while you're following their lead in play therapy
Module 8 — Directive Interventions: Guiding Them with Fun, Engaging Activities
How to guide clients through ultra-relaxing "rainbow walks" to help them relax in a unique way
The very best resources for using mindfulness and yoga with kids to reduce stress, regulate emotions, and increase body awareness
How to help kids quiet their "worry brain" using these creative interventions
Join highly-respected play therapy supervisor and consultant, Jennifer Lefebre, PsyD, RPT-S and learn...
Module 9 — Advancing Adolescent Treatment with Play Therapy
Why you should be using play therapy with your teenage clients too
How to understand the difference between resistance, opposition, and shut-down (and how to use this to make faster progress in therapy)
How to avoid the "frustration factor" that commonly interferes with therapy with teenagers
Module 10 — Adolescent Development — Tasks, Theories & Challenges
How social media, TV, movies, and music affect your clients… and how to use these effectively in therapy
Why caregivers should still play with their teenagers… and how to make this part of their daily routine
The most crucial tasks for adolescent development, and how these can contribute to challenges both at home and in the therapy room
Module 11 — Proven Play Therapy Techniques for Teens
How to use silence to actually build stronger engagement and rapport in therapy (with engaging techniques for hard-to-reach teenagers)
How to use embodied play therapy and movement techniques to help teens regulate emotions and behaviours
Creative activities to use sandtrays, drawing, painting, clay, masks, and more… giving your clients effective ways to communicate their thoughts and feelings
Play Therapy: Innovative Attachment-Based Interventions
to Treat Trauma, Emotional Dysregulation, and Behavioural Challenges

Valued at $599.95
Just $349.95 (GST Inclusive) Today — Amazing Value!
FREE E-Book when you enrol today — a $29.95 value!
Play Therapy: Engaging & Powerful Techniques for the Treatment of Childhood Disorders
By Clair Mellenthin, LCSW, RPT-S
Kids benefit in therapy most when they can express themselves through their natural language — play.
But depending on what they're struggling with specifically, you'll need to tailor your approach to their specific challenges.
In this book, renowned play therapy supervisor, Clair Mellenthin, LCSW, RPT-S, shares creative techniques and gives you a solid understanding of why these work for kids with...
Anxiety
Depression
Disruptive Behaviour Disorders
ADHD
Autism Spectrum Disorder
Childhood Trauma
And more...
This book normally sells for $29.95… But when you purchase this course, it's yours FREE as our gift to you.

The Next Steps in Advancing Your Practice
Watch your email for your order confirmation
, and get instant access to the comprehensive videos, handouts, and bonus materials to transform your work with children and their families.
Click here for course objectives and outline
.
Review the course materials at your own pace and at your convenience! You'll have unlimited access to all course videos and materials online forever. Plus, use the PESI Mobile™ app to access the course content on-the-go, wherever and whenever you want on your mobile devices.
Instantly collaborate with other professionals on the course materials through interactive message boards. When you register for this course, you'll join a community of hundreds of practitioners all focused on integrating these effective techniques into their practice, providing valuable opportunities to share insight and experiences and to build your professional network.
Complete your online CPD tests and earn up to 18.75 CPD hours!

Continuing Professional Development Certificates
PESI AU offers quality online continuing professional development events from the leaders in the field at a standard recognised by professional associations including psychology, social work, occupational therapy, alcohol and drug professionals, counselling and psychotherapy. On completion of the training, a Professional Development Certificate is issued after the individual has answered and submitted a quiz and course evaluation.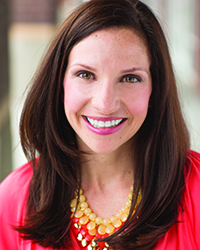 Clair Mellenthin, LCSW, RPT-S is a Registered Play Therapist Supervisor and is the past president of the Utah Association for Play Therapy. Throughout her career, she has focused on providing therapy to children, teens, and their families. Clair is the director of Child and Adolescent Services at Wasatch Family Therapy. She is a sought-after supervisor, training graduate students and interns in play therapy, and an adjunct faculty member at the University of Southern California MSW program. Clair is the author of Play Therapy: Engaging & Powerful Techniques for the Treatment of Childhood Disorders (PESI, 2018) and My Many Colors of Me Workbook. (Self-Published, 2013). In addition to being an experienced play therapist and professor, she frequently presents professional play therapy and family therapy trainings and appears on local and national TV and radio as an expert on children and family issues.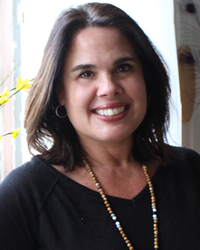 Tammi Van Hollander, LCSW, RPT-S is a licensed clinical social worker and registered play therapist. She is the owner of Main Line Play Therapy in Bryn Mawr, PA, where she works with children and families and consults with local schools and community members. She is a certified Trainer for the Nurtured Heart Approach®, a certified FirstPlay® practitioner, trained in level one Theraplay® and EMDR.

Tammi's work and creative interventions in the field of play therapy have been published and internationally recognized. Tammi is the author of a multi-sensory, attachment-based children's book titled, Casey's Greatness Wings: Teaching Mindfulness, Connection, and Courage to Children.

She specializes in attachment, sand tray play therapy & sensory integration working with infants, children, families, and adults of all ages. She is a regular faculty member at The Expressive Therapies Summit in NYC and LA. She is a sought-after expert for speaking engagements, podcast and webinars.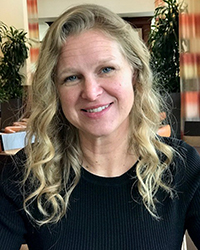 Jennifer Lefebre, PsyD, RPT-S is a clinical psychologist and Registered Play Therapist - Supervisor. Her clinical and research interests centre on the assessment and treatment of children, adolescents, adults, and families whose lives have been impacted by complex trauma. She has extensive experience working with young children (0-5), adult survivors of severe childhood abuse and neglect, first responders, and combat veterans.

Dr. Lefebre is the clinical director at Healing the Child Within, a holistic trauma centre in northwestern Connecticut, which integrates psychotherapy, yoga, and eastern philosophies into the treatment of complex trauma. She also provides clinical supervision and play therapy consultation throughout New England and online. She is also an infant and early childhood mental health consultant. She has worked in residential treatment, psychiatric inpatient, community mental health settings, and schools, while teaching both at the undergraduate and graduate level and providing trainings around the country.

She has received specialized training in many modalities, including Trauma Sensitive Yoga (TC-TSY), Trauma-focused Cognitive Behavioral Therapy (TF-CBT), Attachment, Regulation and Competency (ARC), Sensory Motor Arousal Regulation Therapy (SMART), Theraplay, and Parent Child Interaction Therapy (PCIT-A). She is working towards becoming an EMDRIA-approved consultant and is an EMDR (Level II) clinician.
100% Satisfaction Guarantee
Register for this intensive training course without risk. If you're not completely satisfied, email us at
courses@pesi.com
. We're that confident you'll find this learning experience to be all that's promised and more than you expected.
Play Therapy: Innovative Attachment-Based Interventions
to Treat Trauma, Emotional Dysregulation, and Behavioural Challenges

Valued at $599.95
Just $349.95 (GST Inclusive) Today — Amazing Value!
Earn up to
18.75 CPD Hours
included in the course tuition.
Plus, earn credits towards your certification as a Registered Play Therapist (RPT)! *
Learn more here!