Revolutionize your ability to help clients achieve a more fulfilling and connected life by integrating the Interpersonal Neurobiology (IPNB) framework into your therapeutic approach.
World-renowned neuropsychiatrist Dan Siegel, M.D. is a pioneer on the Interpersonal Neurobiology (IPNB) model to help therapists leverage cutting-edge insights from many fields of science and apply them in clinical practice to treat anxiety, depression, anger, and relationship challenges.

Now is your chance to join Dan Siegel as he works with leading experts in the field (including Susan Johnson, Jon Kabat-Zinn, Dick Schwartz, and Bessel van der Kolk) to demonstrate how Interpersonal Neurobiology can enhance any therapeutic approach and help you achieve lasting clinical outcomes. Through interactive demonstrations, in-session videos, and engaging discussions you'll learn practical methods of applying Interpersonal Neurobiology to other proven approaches to cultivating well-being, including Emotionally Focused Therapy, Internal Family Systems, mindfulness practice, and more.

Don't miss this opportunity to add Dan Siegel's masterful insight to your work and improve outcomes with even your most challenging cases.
Get instant access to six modules of Dan Siegel's in-depth clinical analysis that will help you incorporate IPNB strategies into your practice.

How scientific advances improve the field of psychotherapy (with Dan Siegel)
Join Dan Siegel for an overview of how the latest scientific advances have opened up new methods to improve your clients' well-being. Through practical instruction and demonstrations, you'll discover how insight from a wide range of disciplines—including brain science, psychiatry, attachment theory, and spirituality—has expanded our understanding of the mind and opens up the possibility for deeper healing, meaning, and connections.

Foundations of IPNB and application in clinical practice (with Dan Siegel)
In this session, Siegel offers a foundational understanding of IPNB—including its core methodology, scientific roots, and clinical application—so you can discover its potential for long-terms transformation. Get access to revolutionary clinical tools (including the Wheel of Awareness meditation practice) that you can easily apply to enhance the healing connections with your clients.

Emotionally Focused Therapy (EFT) and Interpersonal Neurobiology for enhanced couples therapy results (with Dan Siegel and Susan Johnson)
Emotionally Focused Therapy (EFT), the only empirically validated approach to couples therapy, is widely recognized for its ability to offer clients secure and satisfying connections. In this session, Dan Siegel joins EFT developer Susan Johnson to discover how the combination of EFT and the profound insights from the field of Interpersonal Neurobiology can work together to transform your approach to helping couples. Through dramatic and moving in-session videos, you'll learn strategies (such as applying the power of attachment science, correctly interpreting facial and body language, and leveraging and working with affect) to offer your clients long-lasting connections.

Internal Family Systems (IFS) and Interpersonal Neurobiology for transformative clinical outcomes (with Dan Siegel and Richard Schwartz)
The scientifically informed IFS approach is filled with simple but powerful tools to treat many mental health issues by working with the various "parts" that clients find within themselves. In this session, Dan Siegel is joined by Internal Family Systems (IFS) originator Dick Schwartz to show you how IFS and Interpersonal Neurobiology can work together to offer clients a new experience of healing, self-awareness, and growth.

Mindfulness in therapy through the lens of Interpersonal Neurobiology (with Dan Siegel and Jon Kabat-Zinn)
Dan Siegel is joined by Mindfulness Based Stress Reduction (MBSR) developer Jon Kabat-Zinn for an in-depth look at the strengths and limitations of mindfulness in clinical practice. Through an engaging discussion, you'll walk away with a better understanding of the power, and possible pitfalls, of mindfulness practice.

Understanding the science behind love and human relationships (with Dan Siegel & Barbara Fredrickson)
Love is considered by some of the leading innovators in the field to be "the essential ingredient" for healing and transformation. In this session, Dan Siegel and leading positivity expert Barbara Frederickson explore the topic of love from a scientific viewpoint and share practical insight into how the Interpersonal Neurobiology framework can enhance clinical outcomes by offering unique insight into human relationships.
Limited Time Offer!

Get these FREE Bonuses to further enhance your couples therapy results when you register today ($160 Value):

CPD Video: Dan Siegel and Bessel van der Kolk on the Future of Psychotherapy
Two of the most influential figures in the field have come together to share their latest insights into the most important developments and the biggest challenges that therapists will encounter in the years ahead. This unique session includes insights into technology, neurofeedback, mind/body therapy techniques, social media and much more.

Free Video: It's Never Too Late
This first-person account from one of Dan Siegel's real client sessions invites us into a moment where he had to confront the limits of his own therapeutic knowledge. In this video, discover the steps he took to overcome uncertainty, frustration, and lack of control by embracing vulnerability and taking the ultimate risk of being real with the client.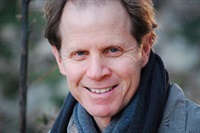 Daniel J. Siegel, M.D. is a graduate of Harvard Medical School and completed his postgraduate medical education at UCLA with training in pediatrics and child, adolescent, and adult psychiatry. He is currently a clinical professor of psychiatry at the UCLA School of Medicine, founding co-director of UCLA's Mindful Awareness Research Center, founding co-investigator at the UCLA Center for Culture, Brain and Development, and executive director of the Mindsight Institute, an educational center devoted to promoting insight, compassion, and empathy in individuals, families, institutions, and communities.
Dr. Siegel's psychotherapy practice spans thirty years, and he has published extensively for the professional audience. He serves as the Founding Editor for the Norton Professional Series on Interpersonal Neurobiology which includes over 50 textbooks. Dr. Siegel's books include his four New York Times bestsellers: Mind: A Journey to the Heart of Being Human, Brainstorm: The Power and Purpose of the Teenage Brain, and two books with Tina Payne Bryson, Ph.D: The Whole-Brain Child and No-Drama Discipline. His other books include: The Developing Mind (2nd Ed.), The Pocket Guide to Interpersonal Neurobiology, Mindsight, The Mindful Brain, The Mindful Therapist, Parenting from the Inside Out (with Mary Hartzell, M.Ed.), The Yes Brain (also with Tina Payne Bryson, Ph.D), and his upcoming book Aware (2018). He has been invited to lecture for the King of Thailand, Pope John Paul II, His Holiness the Dalai Lama, Google University, and TEDx. For more information about his educational programs and resources, please visit: www.DrDanSiegel.com and www.mindsightinstitute.com.
Speaker Disclosures:
Financial: Dr. Daniel J. Siegel is the executive director of the Mindsight Institute. He is an author for the following publishing companies and receives royalties: W.W. Norton, Bantam, Guilford Press, Tarcher/Penguin, and Random House. He receives a speaking honorarium from PESI, Inc.
Non-financial: Dr. Daniel J Siegel is a clinical professor at UCLA School of Medicine. He does not receive compensation from UCLA.
Praise for Dan Siegel and the Interpersonal Neurobiology-Inspired Mindsight Approach
"Dr. Daniel Siegel is one of the most thoughtful, eloquent, scientifically solid and reputable exponents of mind/body/brain integration in the world today."
–Jon Kabat-Zinn, Ph.D., author of Wherever You Go, There You Are and Full Catastrophe Living
"Mindsight is an extraordinary and practical wedding of neuroscience and spiritual wisdom."
–Jack Kornfield, Ph.D., author of The Wise Heart
"Dan Siegel combines his prodigious knowledge of brain science, clinical psychology and mindfulness with his immense capacity for original thinking to develop a new and useful concept—mindsight. His work will forever change the way we understand ourselves and our relationships."
–Dr. Mary Pipher, author of Reviving Ophelia and Seeking Peace

"Right now, Dan Siegel is creating a stir among therapists unmatched by any other in the field. Mindsight offers a fascinating synthesis of his innovative ideas about the implications of the new brain science for understanding relationships and the processes of human change."
–Richard Simon, Ph.D., editor, Psychotherapy Networker
100% Satisfaction Guarantee
If you're not completely satisfied, please email us at
courses@pesi.com
. We're that confident that you'll find this learning experience to be all that's promised and more than you expected.

Learning that Fits YOUR Schedule:

Access 6 modules of in-depth training, plus 2 additional free bonuses, all designed to help you effectively integrate the latest insight from Dan Siegel's approach to help you improve your client outcomes.
Click here for course objectives and outline
.

Review all the course materials at your own pace and at your convenience! Access all course videos and materials online forever. Plus, use the PESI Mobile™ app to access the course content on-the-go, wherever and whenever you want on your mobile devices.

You'll have the opportunity to instantly collaborate with other professionals on the course materials through interactive message boards. You'll be part of a community of hundreds of practitioners all focused on these materials, providing valuable opportunities to share insight and experiences, and to build your professional network.

Complete your online CPD tests and earn up to 15.5 CPD Hours!
Continuing Professional Development Certificates:
PsychOz Publications, in collaboration with PESI in the USA, offers quality online continuing professional development events from the leaders in the field at a standard recognised by professional associations including psychology, social work, occupational therapy, alcohol and drug professionals, counselling and psychotherapy. On completion of the training, a Professional Development Certificate is issued after the individual has answered and submitted a quiz and course evaluation.