Are you worried you're not handling your clients' emotions correctly?
For centuries, most emotions were viewed as weaknesses, irrational, and something to avoid at all costs. But recent research has proven how emotion can be a powerful tool in shaping our connection to others and motivating us to change.
When therapists help clients deepen emotion, they attain better outcomes in therapy.
Too often, however, therapists haven't been trained on how to work with intense emotion in the consulting room and harness it as a therapeutic ally. And because many of us become uncomfortable when clients cry or scream in front of us, we're missing powerful opportunities for deep healing and change.
That's why we've brought together some of the field's leading innovators—
Susan Johnson, Jay Efran, Rick Hanson, Diana Fosha, Joan Klagsburn
and
Ron Potter-Efron
—for this online video course on the most powerful ways to make your clients' emotions allies toward healing.
When you enrol in this course, you'll learn:
How to handle a client's emotions, even when they're unpleasant or out of control
What to do when a client cries
How to engage emotional clients in a way that helps them heal
How to recognize facial expressions as an entry point into emotional healing
How neuropsychology can help us understand emotion
Learn how emotion can guide your clients toward healing, and get the deep understanding and practical approaches you need to enhance your practice!
The Healing Power of Emotion

Valued at $384.95
Today Only $99.95 (GST Inclusive) — Unbelievable Savings!
Plus, earn up to 10.25 CPD Hours included in the course tuition.
Offer Ends Soon
What's Included: 6 Great Sessions on Harnessing Emotion's Potential for Healing
Harnessing the Power of Emotion in Couples Therapy
with Susan Johnson, EdD
Discover how to work more experientially and effectively with couples by learning to:
Distinguish between primary and secondary emotions
Understand attachment styles and use attachment theory as a road map for your couples work
Identify power struggles, soften them, and reestablish felt connection between partners
Encourage vulnerability by incorporating the 3 S's—Slow, Soft, Simple—into your therapeutic style
Use focused empathic reflection to reconnect, repair, and rebuild their bonds
Susan Johnson is one of the developers of Emotionally Focused Therapy (EFT), director of the Ottawa Couple and Family Institute and the International Center for Excellence in EFT.
Bringing the Felt Sense into the Consulting Room
with Joan Klagsbrun, PhD
Learn how Focusing can bring a new dimension of emotional exploration and effectiveness into your work by:
Mastering the 6 steps of Focusing
Developing clients' capacity for self-acceptance and body awareness
Helping clients find a verbal handle for their nonverbal states
Accessing and recognizing positive emotion
Using Focusing to access wisdom and creative intelligence
Joan Klagsbrun is a psychologist in private practice, an adjunct faculty member at Lesley University, and has been teaching Focusing Therapy internationally for more than 30 years.
When Your Client Cries: Do's and Don'ts
with Jay Efran, PhD
Explore a new two-stage approach to working with tears based on:
Going beyond the steam-kettle theory to understand the physiology and psychobiology of tears
Recognizing the connection between tears and parasympathetic recovery
Incorporating techniques that support the function of crying without being intrusive
Focusing on the thoughts and memories that induce tears, not the feelings
Jay Efran is emeritus professor of psychology at Temple University and coauthor of Language, Structure, and Change: Frameworks of Meaning in Psychotherapy and The Tao of Sobriety.
Our Brain's Negativity Bias: Taking in the Good
with Rick Hanson, PhD
Learn how to mobilize clients' underutilized resources and fortify their resilience by:
Understanding how evolution biases us toward negative emotion
Teaching clients how to savour positive experiences
Developing methods for turning positive states into traits
Assessing what resources and antidote experiences a client needs
Maximizing brain change through self-directed neuroplasticity
Rick Hanson is a neuropsychologist noted for his explorations of the intersection of psychology, neurology, and Buddhism. He's the author of Buddha's Brain and Hardwiring Happiness.
Healing the Angry Brain
with Ron Potter-Efron, PhD
Apply the principles of neuroplasticity with anger problems by:
Understanding the distortions of the angry brain
Teaching clients how to recognize their blame triggers and avoid 'tripping' them
Learning how to help clients create a step-by-step brain change plan
Exploring the effectiveness of tools and approaches such as journaling and group process
Discovering how to get angry clients to sustain their commitment to change
Ron Potter-Efron is a clinical psychotherapist, co-owner of First Things First Counseling and Consulting, and director of its Anger Management Center. He's the author of Angry All the Time and Healing the Angry Brain.
Using Mindfulness to Accept Emotionality
with Diana Fosha, PhD
Explore how to use the therapeutic relationship to help bring enhanced vitality and awareness to your clients' feeling states by:
Learning ways to witness and accept emotional processes
Discovering the glimmers of growth in the midst of a trauma narrative
Tracking moment-to-moment shifts in emotional connection through dyadic mindfulness
Deepening the therapeutic alliance through meta-processing
Recognizing emergent transformational experiences in the consulting room
Diana Fosha is the developer of Accelerated Experiential-Dynamic Psychotherapy (AEDP) and director of the AEDP Institute. She's the author of The Transforming Power of Affect: A Model for Accelerated Change.
Limited Time Offer! Register today and you'll also get these valuable bonuses:
FREE! CPD Video Recording:
Harnessing the Power of Emotion: A Step-by-Step Approach
with Susan Johnson, EdD
Since advances in neuroscience and attachment theory have led to an increasing appreciation of the centrality of emotions in human relationships, it's ironic that therapists are so often intimidated by the raw power of clients' feelings. This video will guide you through the process of helping clients tap into their deepest emotional reserves as a positive force for shaping growth and transformation.

FREE! Audio Recording:
Engaging the Emotional Brain
with Susan Johnson, EdD
Get the insight and practical tools you need to help clients tap into their emotional reserves as a positive force for shaping growth and transformation!
FREE! Networker Magazine Article PDF Download:
Why We Cry: A Clinician's Guide
with Jay Efran and Mitchell Greene
How can joyful and tragic events both elicit tears? This question puzzles many clinicians, including some who are considered experts in the field of emotional expression. The problem is that few of us have received explicit training in theories of emotion. Therefore, our notions about tears and other forms of emotional release are still partly based on "steam-kettle thinking"—the culturally pervasive but biologically absurd notion that emotions are stored. In this article seasoned therapists Jay Efran and Mitchell Green share their theory on why we cry in an article that recently became a viral discussion across the Internet.
FREE! Networker Magazine Exclusive Interview PDF Download:
The Power of Vulnerability
with Internationally-renowned speaker and New York Times best-selling author Brené Brown
A pervasive sense of shame makes many of us—particularly in America—feel unworthy of human connection. In this perfectionistic culture, most of us believe we're not good enough. But Brown's research had shown that some people have escaped the shame trap. How? They let themselves be vulnerable.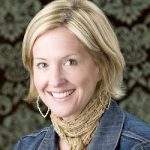 The Healing Power of Emotion
Valued at $384.95
Get the Complete Course Plus Bonuses for Only $99.95 (GST Inclusive)
Hurry, discounted registration ends soon!
The Next Steps in Advancing Your Practice
Watch your email for your order confirmation
, and get instant access to all course materials, including the bonus materials — all designed to help you effectively integrate the healing power of emotion into your practice and your life.
Click here for course objectives and outline
.
Review the course materials at your own pace and at your convenience! You'll have unlimited access to all course videos and materials online forever. Plus, use the PESI Mobile™ app to access the course content on-the-go, wherever and whenever you want on your mobile devices.
Instantly collaborate with other professionals on the course materials through interactive message boards. You'll be part of a community of hundreds of practitioners all focused on how emotion can guide your clients toward healing, providing valuable opportunities to share insight and experiences and to build your professional network.
Complete your online CPD tests and earn up to 10.25 CPD hours!

Continuing Professional Development Certificates
PESI AU offers quality online continuing professional development events from the leaders in the field at a standard recognised by professional associations including psychology, social work, occupational therapy, alcohol and drug professionals, counselling and psychotherapy. On completion of the training, a Professional Development Certificate is issued after the individual has answered and submitted a quiz and course evaluation.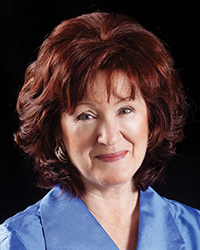 Susan Johnson, EdD
, is an author, clinical psychologist, researcher, professor, popular presenter and speaker and a leading innovator in the field of couple therapy and adult attachment. Sue is the primary developer of Emotionally Focused Couples and Family Therapy (EFT), which has demonstrated its effectiveness in over 30 years of peer-reviewed clinical research.
Sue Johnson is founding director of the International Centre for Excellence in Emotionally Focused Therapy (
www.iceeft.com
) and distinguished research professor at Alliant University in San Diego, California, as well as professor emeritus, clinical psychology, at the University of Ottawa, Canada.
Dr. Johnson has received a variety of awards acknowledging her development of EFT and her significant contribution to the field of couple and family therapy and adult attachment. Sue has been appointed as a Member of the Order of Canada, the country's highest civilian honour recognizing outstanding achievement, dedication to the community and service to Canada. In 2016, she was named Psychologist of the Year by APA, and has been honoured by AAMFT for her Outstanding Contribution to the Field of Couple and Family Therapy.
As author of the best-selling book:
Hold Me Tight, Seven Conversations for a Lifetime of Love
, Sue Johnson has created for the general public, a self-help version of her ground-breaking research about relationships – how to enhance them, how to repair them and how to keep them. This best seller has been adapted and developed into a relationship education and enhancement program.
Her most recent book,
Love Sense, The Revolutionary New Science of Romantic Relationships
outlines the new logical understanding of why and how we love – based on new scientific evidence and cutting-edge research. Explaining that romantic love is based on an attachment bond, Dr. Johnson shows how to develop our "love sense" – our ability to develop long-lasting relationships.
Dr. Johnson's best-known professional books include,
The Practice of Emotionally Focused Couple Therapy: Creating Connection
(2004) and
Emotionally Focused Couple Therapy with Trauma Survivors
(2002).
Sue trains counsellors in EFT worldwide and consults to the 50 international Institutes and affiliated centers who practice EFT. For more information about Sue and her mission, please visit her website at
www.drsuejohnson.com
.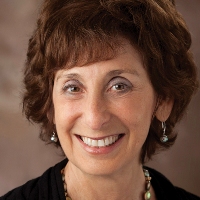 Joan Klagsbrun, PhD, is a psychologist who has taught Focusing Therapy to the public and mental health professionals for over three decades and across seven continents. She's an adjunct professor at Lesley University and has published articles and book chapters, and other Focusing resources.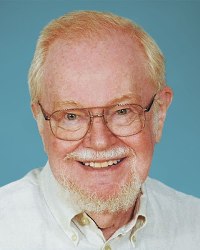 Jay Efran, PhD, professor emeritus of psychology at Temple University. He received the Pennsylvania Psychological Association's 2009 award for Distinguished Contributions to the Science and Profession of Psychology and is co-author of Language, Structure and Change and The Tao of Sobriety.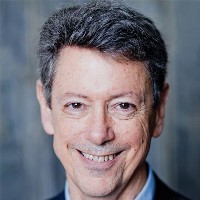 Rick Hanson, PhD, is a psychologist, a Senior Fellow of the Greater Good Science Center at UC Berkley, and a New York Times best-selling author. His books are available in 26 languages and include Hardwiring Happiness (Harmony, 2016), Buddha's Brain (New Harbinger, 2009), Just One Thing Card Deck (PESI, 2018), and Mother Nurture (Penguin, 2002). He edits the Wise Brain Bulletin and has numerous audio programs. A summa cum laude graduate of UCLA and founder of the Wellspring Institute for Neuroscience and Contemplative Wisdom, he's been an invited speaker at NASA, Oxford, Stanford, Harvard, and other major universities, and taught in meditation centers worldwide.

Dr. Hanson has been a trustee of Saybrook University, served on the board of Spirit Rock Meditation Center, and was President of the Board of FamilyWorks, a community agency. He began meditating in 1974, trained in several traditions, and leads a weekly meditation gathering in San Rafael, California. His work has been featured on the BBC, CBS, and NPR, and he offers the free Just One Thing newsletter with over 114,000 subscribers, plus the online Foundations of Well-Being program in positive neuroplasticity.

He enjoys rock-climbing and taking a break from emails. He and his wife have two adult children.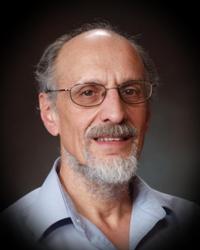 Ronald Potter-Efron, PhD, LICSW, CADCII is a clinical psychotherapist, director of the Anger Management Program at First Things First Counseling and Consulting Center in Altoona, WI, and an internationally recognized anger expert.

He has more than 30 years of clinical experience and in his private practice, he specializes in the treatment of individuals with severe aggression and domestic violence concerns. Ron is also author of 15 books, including Handbook of Anger Management (for professional readers); Angry All the Time; Letting Go of Anger and Letting Go of Shame (both with Patricia Potter-Efron), and his newest release, Healing The Angry Brain (New Harbinger, 2012), a self-help book intended for chronically angry and aggressive persons. Dr. Potter-Efron is also Diplomate of the National Anger Management Association.

Dr. Potter-Efron currently facilitates a 50 session domestic violence prevention program that utilizes the principles of neuroplastic change (long-term potentiation) to help clients devise and implement individualized brain-based behavioural change plans. He has trained thousands in professional seminars throughout the United States and abroad. Ron is known for his ability to make difficult material easier to understand and utilize, as well as for his good sense of humour and practical orientation toward therapeutic change.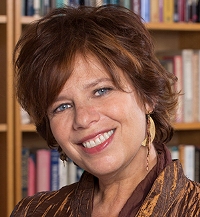 Diana Fosha, PhD is the developer of Accelerated Experiential-Dynamic Psychotherapy (AEDP) and director of the AEDP Institute. She's the author of The Transforming Power of Affect: A Model for Accelerated Change.
100% Satisfaction Guarantee
Register for this intensive training course without risk. If you're not completely satisfied, email us at
courses@pesi.com
. We're that confident you'll find this learning experience to be all that's promised and more than you expected.
The Healing Power of Emotion

Valued at $384.95
Today Only $99.95 (GST Inclusive) — Unbelievable Savings!
Plus, earn up to 10.25 CPD Hours included in the course tuition.
Offer Ends Soon