Description
Diet is an often-ignored aspect of the prevention of poor mental health and the promotion of good emotional health. The causes of behavioral health problems are complex, and nutrition is a valuable yet often missing piece of the puzzle to help clients improve their emotional state.
Imagine if you could feel more confident talking with clients about nutrition from a therapist's point of view, and do so while adhering to our ethical code.
Kathleen Zamperini, LPC, NCGC-1, CMHIMP, brings a unique perspective as a licensed professional counselor with a degree in nutrition and certification with the Mental Health Integrative Medical Institute. She uses the language of a therapist to explain key concepts of integrating a cognitive behavioral approach with nutritional strategies to improve treatment outcomes.
Discover the clinical applications to transform the way your clients view food and revolutionize your clinical toolbox to ethically educate clients about nutrition and how they can make lasting changes.
Faculty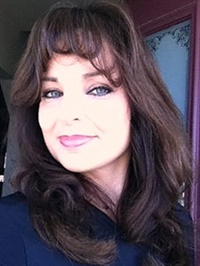 ---
Kathleen D. Zamperini, LPC, NCGC-1, CIMHP, has a master's degree in counseling psychology and a master's degree in education with secondary guidance certification. She is a licensed professional counselor and is a Nationally Certified Gambling Counselor. Kathleen received a degree in holistic nutrition from the Canadian School of Natural Nutrition and is a Certified Integrative Mental Health Professional. She has a passion for helping clients understand the role of nutrition in mental health. She has 30 years of counseling experience working with persons dealing with depression and anxiety, and is the director of counseling for a large social service agency, Catholic Charities, in Pittsburgh, PA. she has published articles in the National Gambling Association Newsletter on the role of nutrition in treating gambling addictions, and presented numerous presentations on this topic, including a statewide conference.

Speaker Disclosures:
Financial: Kathleen Zamperini is the Director of Counseling for Catholic Charities of the Diocese of Pittsburgh. She is a published author and receives royalties. Kathleen Zamperini receives a speaking honorarium and recording royalties from PESI, Inc. She has no relevant financial relationships with ineligible organizations.
Non-financial: Kathleen Zamperini has no relevant non-financial relationships.
---
Additional Info
Program Information
Access for Self-Study (Non-Interactive)
Access never expires for this product.
Objectives
Integrate psychoeducation regarding daily food choices with cognitive therapy.
Assess the impact of diet on treatment progress.
Incorporate diet changes into treatment plans for specific disorders.
Analyze the impact of sugar on depression.
Utilize CBT techniques to help clients improve their mood, sleep habits, and self-care.
Assess when a referral to a medical practitioner may be indicated.
Outline
How Food Affects Mood
Assess nutritional factors contributing to mental health conditions
5 substances that affect mood
7 practical interventions to improve mood
Research on nutrition's impact on mental health
Case study – 24-year-old female – depression and anxiety
Practice Healthy Eating – Vitamins, Minerals, and Antioxidants
B Vitamins for emotional health
Benefits of magnesium and common symptoms of magnesium deficiency
Antioxidants for emotional support
Recommendations within your scope of practice

Nutrients
Symptoms of deficiency
Best food sources
The Connection Between Stimulants, Anxiety, and Sleep
The truth about sugar, stimulants, and processed food
History of processed food and what's gone wrong
Link between sugar and depression
The S.A.D. diet and diseases of affluence
Case study: the wife who loved coffee
The Skinny on Fat
Emotions and biochemical activity within the brain
Mediterranean food pyramid
Inflammation and mood disorders
Omega 3 fatty acids and good fat
Key nutrients to transform emotional health
Nutritional Imbalances that Contribute to Depression
Lack of essential fats and vitamins
Blood sugar imbalances associated with excessive sugar and stimulant intake
Neurotransmitters and their effects when they are lacking in our system
Tune up your brain and neurotransmitters
Your DNA is not Your Destiny
The role of epigenetics
Are diseases of the brain preventable?
CBT techniques to help clients change their thoughts and behaviour toward food and eating
Clinical benefits of deep breathing
Incorporate wellness activities into treatment plans
Explore the Gut-Brain Link and Its Impact on Mental Health
Understand gut microbiome and dysbiosis from a therapist's perspective
Learn how proper digestion supports optimum mental health
The relationship between digestion and stress
Steps for proper digestion
Ethical Considerations and Understanding Your Role as a Therapist
Education and awareness for clients – the basic food assessment you can use
Practical strategies to help clients eat healthy on a budget
How to apply techniques ethically and responsibly
When to refer to a medical practitioner
The risks and limitations of research studies
Resources for clients